Publisher Correction: Towards negative cycle canceling in wind farm cable layout optimization
Energy Informatics volume 1, Article number: 58 (2018)
Correction
In the original publication of this article (Gritzbach et al. 2018), an incorrect version of Algorithm 1 was used. In this correction article the corrected version of Algorithm 1 is shown. The original publication of this article has been corrected.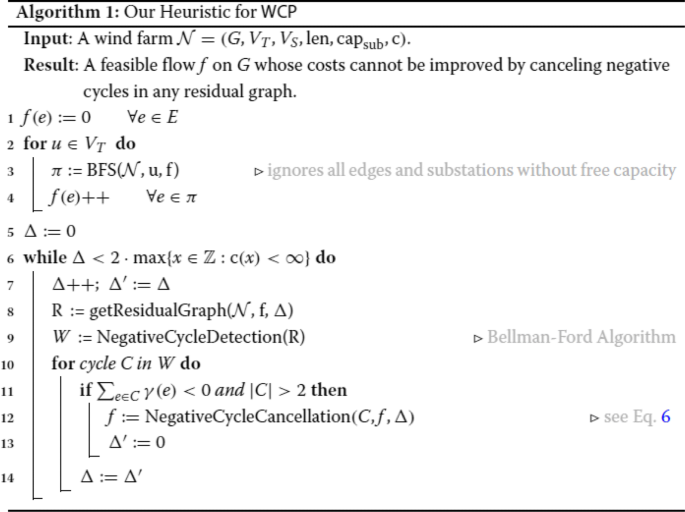 The publisher apologises to the readers and authors for the inconvenience.
Rights and permissions
Open Access This article is distributed under the terms of the Creative Commons Attribution 4.0 International License (http://creativecommons.org/licenses/by/4.0/), which permits unrestricted use, distribution, and reproduction in any medium, provided you give appropriate credit to the original author(s) and the source, provide a link to the Creative Commons license, and indicate if changes were made.
About this article
Cite this article
Gritzbach, S., Ueckerdt, T., Wagner, D. et al. Publisher Correction: Towards negative cycle canceling in wind farm cable layout optimization. Energy Inform 1, 58 (2018). https://doi.org/10.1186/s42162-018-0063-x
Received:

Accepted:

Published:

DOI: https://doi.org/10.1186/s42162-018-0063-x